For at least 6000 y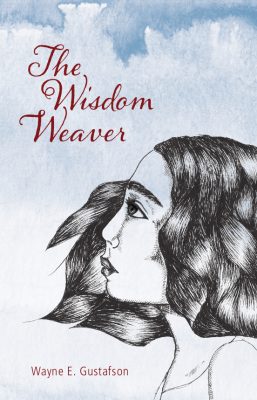 ears, most history, religion, and culture have been described and defined from a patriarchal perspective. I believe that there was usually more to the story than has been recorded. In The Wisdom Weaver, I have attempted to fill in some of the recorded accounts in Genesis with a more feminist view as well as looking from a first person perspective at the developing identity of a young female Hebrew slave as she grows into her power and identity.
I am an old white male who chose to write the story of a fourteen-year-old girl in first person. From a third person perspective, I stand as just one more masculine voice commenting from on high about a woman's experience. Because I experienced her life from the inside, I believe the story turned out to be different, and, I hope, better. That perspective has changed me.
In The Wisdom Weaver, Marah, a young female Hebrew slave, is inadvertently left behind in Egypt during the Exodus. "The Lady Oracle" recognizes Marah's mystical abilities and invites her to join an oracle school that serves an ancient Egyptian goddess. Weaving together her people's stories with ancient goddess wisdom, she even teaches Pharaoh something new about power.
Review Comments
Wayne Gustafson has again made the ancient near east come alive for the modern reader. Like his previous work (Community of Promise), The Wisdom Weaver is both readable and thought-provoking.
Through the eyes of a young Hebrew girl left behind in the Exodus, the reader is brought into the world of ancient Egyptian temple life. Because the narrative moves with such fluidity, the reader is easily drawn in to the profound questions Gustafson addresses.
The Wisdom Weaver is as much about today as it is about the ancient world, for its protagonist grapples with some of the same questions we face at this moment. Marah—perhaps not unlike many of us today—is trapped between two worlds: her patriarchal Hebrew heritage, on the one hand, and Egyptian goddess and the complex politics of temple life on the other. For her, as for us, there is a need not to choose one or the other, but to integrate.
What is the wisdom we need at this moment in human history? This is a hard question to answer. For something entirely new, and yet very old, is required. The wisdom of Egypt, of Israel, and of much more is required. Perhaps more than anything, The Wisdom Weaver teaches us that the wisdom of the youth, in re-imagining the old ways, can show us the way forward.
– Theodore Richards, author of Cosmosophia, The Crucifixion, and The Conversions